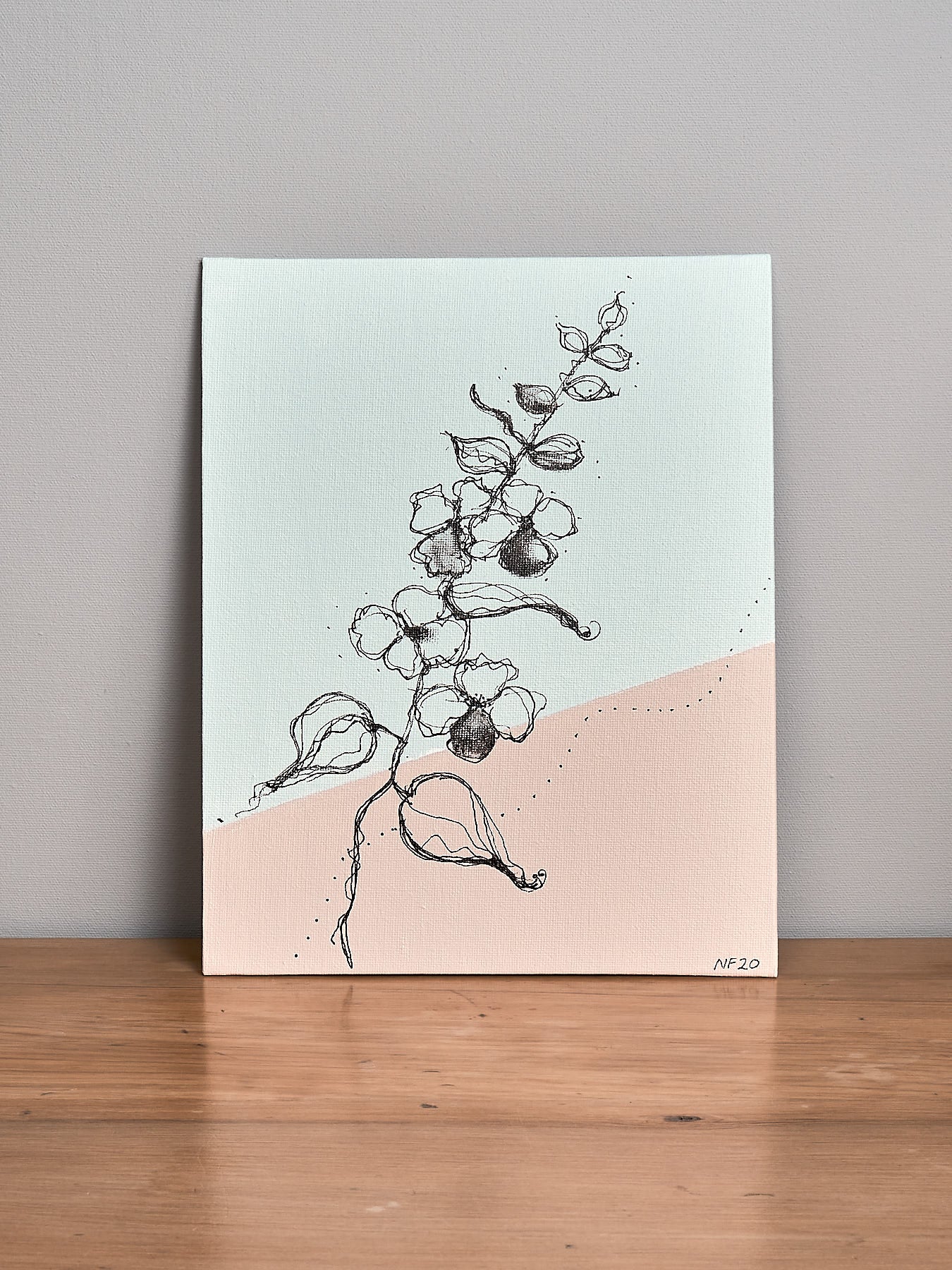 Acrylic paint and ink pen on canvas board.
Made in Christchurch, New Zealand

Canvas board

H×W: 250 × 200 𝗆𝗆

Maker Profile
Neroli Fornasier
Christchurch artist Neroli Fornasier has been painting and drawing since she was a child, influenced by both her father and grandfather who were artists and gardeners.
With a working background in both fashion and jewellery design, Neroli has also continued to work on privately commissioned artworks of a predominantly botanical nature.
Starting with a black beauty pencil, progressing to oil paints and then pastels, Neroli now favours a black ink pen as her preferred medium. 
"I'm definitely a better drawer than a gardener and my favourite flowers are tulips, magnolias and gloriosa lilies".
Shop all